Derby, the birthplace of the industrial revolution, site of the world's first factory, a leader of the English enlightenment, a city of innovation, and industry home to Rolls-Royce, Bombardier, Toyota and many others, will put its rich and vibrant heritage at the centre of a bid to become City of Culture 2025.
Derby is at its best when it works together, and the city's bid will unite communities, organisations and businesses. Through city-wide collaboration, effort and focus, Derby's bid will act as a springboard for culture-led regeneration in the city.
Commenting on the announcement Tony Butler, Executive Director, Derby Museums, said:
"For over three hundred years Derby has been a centre for creativity, experimentation and making. Here, on the banks of the Derwent, the industrial revolution first took hold, fuelled by the ideas of scientific discovery and enlightenment. That legacy resonates today as a city that is global in outlook committed to economic innovation.

Every citizen has the right to participate in cultural life. It helps define who we are and our place in the world. It provides citizens with the agency to create and contribute to making the places where they live. Being inspired by a rich cultural life unlocks individual ambition and generates a sense of collective joy."
A long history of making and creativity sits alongside Derby's diverse cultural community and organisations that have worked together to create many vibrant events including Festé, Format, Derby Folk Festival, Darley Park Concert, Caribbean Carnival, St George's Day celebrations and Derby Market Place. Derby is a city with many cultural institutions to be proud of; QUAD, Derby Theatre, Sinfonia Viva, Déda, and Derby Museums to name a few.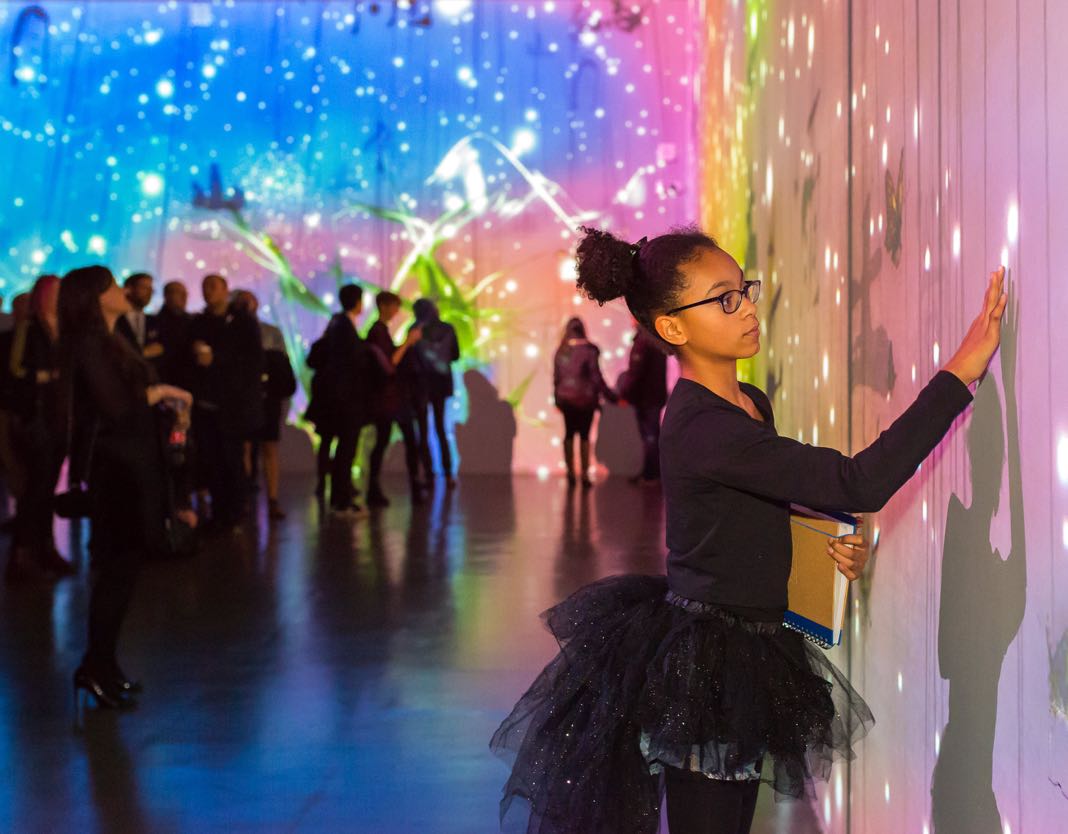 Adam Buss, CEO, QUAD, said:
"Derby is a city that has always had creativity and innovation at its heart, but more importantly we believe that every resident and visitor should benefit from the power that arts and culture have to change people's lives for the better.

Our bid for City of Culture will draw together the heritage of the city alongside the voices of the young people of today to help us work together for a brighter future. Derby is diverse, global city and our City of Culture bid will reflect both the unique qualities of the city and the unifying human qualities that bind us together."
Brian Griffin, Format Photography Festival patron and considered "one of Britain's most influential photographers" by the World Photography Organisation in 2015. Said:
"For many years Derby has wholeheartedly supported local talent whilst connecting the city globally in continually innovative ways. This distinctive way of working would thrive as City of Culture- a city that understands the importance of supporting artists, a city that champions the importance of culture in all our daily lives."
Culture-led regeneration will be the cornerstone of Derby's bid. Recognising that culture is fundamental to the city's recovery, and its ambition to create a confident, diverse economy, and a place of health and happiness.
Cllr Chris Poulter, Leader of Derby City Council, said:
"The city is at a turning point, and this is an opportunity for Derby to come together with a collective focus like never before.

We're already working to understand how culture-led recovery and regeneration can strengthen our communities and drive economic growth through work like our Cultural Heart scoping.

Alongside these, and our recovery aspirations, the City of Culture offers a monumental opportunity for Derby to level up; to inspire local pride and attract new investment and tourism."
Derby already has strong plans to enhance its cultural offer; delivering the new 3,500 capacity venue at Becketwell, transforming the Market Hall, remodelling the Market Place and redeveloping the Assembly Rooms site will create a cultural heart in Derby and level up the city through culture-led regeneration.
City centre living will provide purpose for vacant property, particularly upper floors that have stood empty for many years. Research has evidenced connections between where people choose to live, with good quality of life, and a strong cultural offer, and in 2020 a survey commissioned by Derby City Council showed that 76% of people felt that an enhanced cultural offer would make them visit Derby city centre more frequently.
Chris Poulter added that the bid was a springboard for the city;
"We're not suggesting that Derby bids as 'the best cultural city' in the UK; we're bidding as a city of aspiration, and a city of potential, which we know Derby will be able to get behind.

I have taken the opportunity to visit Hull both on business and on private cultural visits and experienced the continuing cultural legacy of their year as City of Culture. The two cities are culturally very similar including an arena similar to and run by the same people as the Becketwell site."
Whilst Derby has one the highest GVA per employee of any UK city it also has communities that are amongst the highest deprived in the country. The city's bid will recognise culture can play a huge role in supporting wellbeing and building aspiration. Derby's bid will ensure that all communities have opportunity to celebrate their own culture and take part in activity that is important to them.
Sarah Brigham, CEO of Derby Theatre, said:
"Derby is a city of the old and the new, from our proud manufacturing history to our place as a diverse and inclusive city at the digital forefront of the UK. Our bid for City of Culture will pay tribute to our past but look with excitement and passion to our present and to our future. It will give permission to disrupt and innovate, to flood the city with iconic, engaging, relevant and transformational moments. It will give space to stop and listen to the many voices from across the world present in our city and will provide opportunities to young and old alike to not only engage with culture but to create, thrive and develop in it."
Derby has a track record of coming together and delivering as a city. By working in partnership, it has delivered some hugely successful events including the Olympic Torch Relay, Feste, Poppies: Weeping Window exhibition and many others.
Derby's bid has the backing of all three Derby Members of Parliament.
Amanda Solloway MP for Derby North, said:
"Culture is at the heart of Derby's post-pandemic bounce back, from the development of the Market Hall, to an exciting new venue at Becketwell, to our recently opened Museum of Making. These will further enhance Derby's vibrant cultural offer and being named UK City of Culture for 2025 would be a fantastic showcase of our great city. The award would be a tremendous boost for Derby, helping to cement our status as a cultural destination and I'm very proud to back our bid."
Rt Hon Dame Margaret Beckett DBE PC MP for Derby South said:
"Derby has a great deal to offer as a City of Culture. Especially as it has been a city of so many firsts particularly the birth of the industrial revolution where the city and the area were the bases of pioneering initiatives. It also sits in an area of considerable natural beauty with much to see and to visit in the locality."
Pauline Latham, OBE MP for Mid Derbyshire said:
"Derby has long been a world leader in innovation and creativity, shown in our rich industrial heritage. It's the spirit of our city, and ground-breaking ideas delivered with passion is what continues to drive the arts, and industry, in Derby today. City of Culture status will give our artists and makers' the platform to show their potential, both now and in the future."
The CoC competition is UK wide and there are currently bidders from all four home nations. These include Conwy in Wales, Armagh in Northern Ireland, Inverclyde in Scotland and Southampton and Bradford in England.